ESP Day is celebrated on 16 May each year.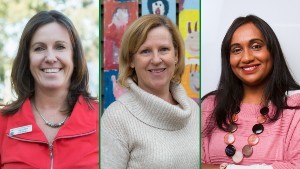 Every day, education support staff work to keep our schools running, support our students to learn and our teachers to teach.
On 16 May each year we join unions across the world to celebrate hardworking Education Support Personnel (ESP).
The focus of the international ESP Day is to let ES know how much they are appreciated, highlight the value of their work and most importantly seek to improve their working conditions and wages.
Sub branches are encouraged to celebrate ESP day and recognise the extraordinary contribution ES staff make to their schools and their union. 
The AEU believes the best way to recognise the hard work of your ES, is to ensure they have access to their entitlements all year round. To support sub branches and ES to do this the AEU centrally runs a series informative webinars around ESP Day for ES where we will shine a spotlight on ES entitlements! 
ESP Day is more than a morning tea – it's time to empower ES staff to access their entitlements. Make sure you have ESP Day and all our webinars on your school's calendar!
CLICK HERE TO read the history of esp day 
How do sub branches celebrate ESP Day? 
ESP Day is more than a morning tea – it's time to empower ES staff to access their entitlements. How can you help us do this?
ES entitlement spotlights
Knowing your entitlements is the first step to improving your working conditions, protecting your rights at work and seeking wages to reflect the true value of your work. Here are a few important entitlement spotlights.
The facts about ES annual leave
The annual leave entitlement
Annual leave is outlined in Clause 26(1) of the VGSA.
A full-time ES employee, who works a full year, will accrue 50 days or 10 weeks of annual leave.
Annual leave accrues progressively from the start of the school year according to the employee's ordinary hours of work.
ES who work less than full-time or less than a full year do not accrue the full entitlement of annual leave.
Focus on ES reps 
To get the best outcomes for ES in schools, it is vital to have an ES Rep on your sub branch executive and for all ES members to actively support their Reps and the sub-branch. Our ES Reps do amazing and vital work, to learn more and be inspired read our ES Rep profiles. If you are considering becoming an ES Rep here is some more info:
Union wins for ES
The AEU fought hard for ES staff in the latest Schools Agreement (VGSA2017), which saw over seven thousand ES members translated from insecure work to ongoing employment and achieve significant salary increases.