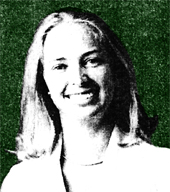 This two-week development program is run with the Victorian Trades Hall Council for women who want to get more involved in their union. 
The course was set up in memory of Anna Stewart, a journalist and active unionist who died aged 35 in 1983.
Designed to encourage more women to be active in unions, the Anna Stewart Memorial Project is a two-week internship program consisting of two days each week at the Victorian Trades Hall Council, with the remaining days in a union.
Next program: 17 October – 29 October 2022
This year participants will attend the Women's Rights At Work (WRAW) Conference on 21 and 22 October as part of the program. (As the 22 October is a Saturday, attendance is optional).
 
The Anna Stewart Memorial Project consists of workshops and skills sessions around women's rights, safety and respect, taking action and building the power and leadership of women.  All ASMP participants complete a placement to get on-the-ground experience working in a union.
How to apply
Interested members should email a three-paragraph expression of interest to Kerry Green, Women's Organiser [email protected] by 5.00pm Thursday 29 September. Successful applicants will be notified Tuesday 4 October. 
 
Your expression of interest should outline:
(a) Why you are interested.
(b) your involvement in unionism, women's movement and/or gender equality in education workplaces.
(c) Your intentions for the future.
(d) Your workplace and contact details.
(e) Approval to attend from your principal or manager.